Personal growth & holistic productivity
From personal experience I'm convinced that the results we are getting in our lives are directly related to our personal growth.
Do you want to stay in touch, receive updates or join talks?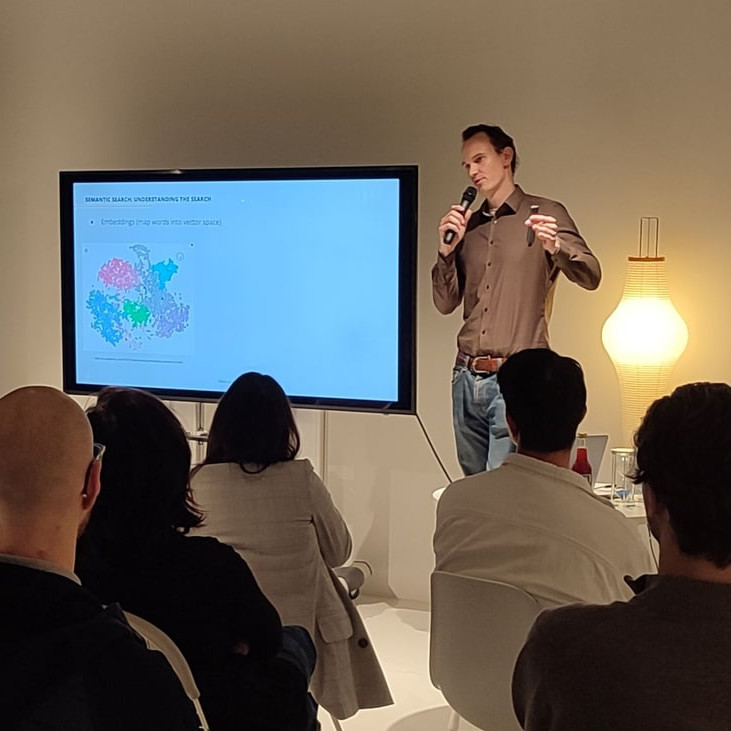 If we don't grow personally, then we just grow older – it is the immaturity we carry in our mature lives.
In this talk I share my insights and experience around personal growth, diving into these and other questions.
Productivity is more than just increasing efficiency. It's about knowing what you want, planning on how to get there and working towards it with focus and commitment – while keeping an eye on balance.
In this talk I share my methodology, systems and tips & tricks about what I call "holistic productivity".

How to achieve what you want?
SUPER VORTRAG!!!! 💫 Ich kann Dir nicht genug danken! Alle sind begeistert!
I am still pondering on the "Personal Growth" talk that Marcel Poelker gave. Great appreciation! 🙌
After the growth mindset seminar with Marcel I felt like he described the last 10 years of my life in one hour. What he described as the process to grow is exactly what I have been struggling to achieve in the last decade, I wish I could have met him earlier. If you are going to attend one seminar this month then this is the seminar for you, if you are to attend two seminars this month then attend Marcel's seminar twice, it's THAT powerful!
What an inspiring, encouraging talk about personal growth. Thank you, Marcel, for hitting the spot and mesmerizing our wonderful community today. It was an absolute pleasure to listen to your motivating words and exactly what we all needed to end off this week in a peek state. Thanks for the reminder, that we're all sitting in the same boat and that our inner critic, protector, and autopilot are not entirely bad - if we learn how to deal with them.
To be perfectly honest your attitude and energy blew me away! I loved it. Everything you said completely resonated with me. It was so nice to see the growth mindset in its full glory.
Thank you for this awesomely engaging talk 🙂 Despite being online and having many participants, it still felt like one big conversation!
Do you want to follow Marcel, receive updates or join talks?